November 15, 2018
Partner Spotlight: Caitlin Nugent at Turner
Turner is a global media company that creates and programs branded news, entertainment, sports, animation and young adult multi-platform content for consumers around the world. Turner brands and businesses are some of the most valuable in the world and include CNN, TBS, TNT, TCM, truTV, Cartoon Network, Boomerang, Adult Swim, Turner Sports, Bleacher Report, iStreamPlanet and ELEAGUE.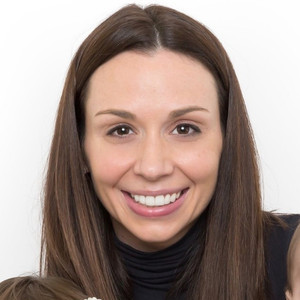 Tatari sat down with Caitlin Nugent, an account executive at Turner to get her perspective on connected TV advertising.
How is your job changing as OTT or Connected TV experiences continue to become more prevalent?
I think our jobs are adapting with the change in media consumption. As consumer viewing habits evolve, we as content providers have to make sure that our agency partners are still reaching their intended advertising audience. While TV is still a prevalent reach vehicle, we can't ignore cord cutting and the rise in OTT, and we need to make sure ads are reaching that audience as well.
CNN content can be reached in so many forms now – whether that be on television, your tablet, your mobile device, a connected device, social media, or even in the audio space through our podcast content. The goal is to make sure we are still connecting our content with our brand partners, wherever those eyeballs (or ears!) may be.
How does the media-buying process in OTT or Connected TV compare to linear TV?
The main change I'm noticing in my daily conversations is that there is more education involved in the sales cycle now. It can be challenging to branch out from the television mindset that we have all grown accustomed to, especially when there are a lot of options and new platforms emerging in the marketplace. The root of the conversation is still the same though, and that is the power of the CNN brand. Our OTT offering is an extension of our CNN content, and by adding OTT to a media buy, an advertiser can expect to receive the same level of brand trust and credibility that they do through traditional TV. The difference is that they likely are reaching a different CNN consumer that they may not have reached through a traditional linear buy.
Why should advertisers consider OTT or Connected TV?  What should they expect?
The OTT audience is a premium audience for advertisers. They are early adopters, highly engaged, and skew younger than traditional TV. The consumers are choosing a "lean in" experience, which lends itself to an increase in purchase intent. Also, OTT adoption is on the rise and the numbers can't be ignored. In 2017, more than half of the US population were OTT users. The user is also committed, and usually spends at least 30 minutes engaging with OTT content. Advertisers can expect less clutter, increased efficiency, and a "primetime - all the time" experience. This is powerful, and worth the test!
What targeting capabilities does OTT or Connected TV offer?  Do you expect that to change?
OTT content is delivered over the internet to connected devices, which lends itself to have targeting capabilities similar to digital buys. Advertisers can target beyond traditional TV demos, and use third party data such as Nielsen Catalina and Acxiom to overlay their buys and reach a more specific audience. I expect the targeting capabilities to only get increasingly more attractive as the business evolves, and we learn more about our consumers and their buying and consumption habits. Now that we are part of the AT&T family, even more opportunities will be available soon in the targeting space, and we are working diligently on unlocking those for our partners.
Do you think OTT or Connected TV advertising will accelerate the push for programmatic buying?
As of today, the OTT space is still pretty fragmented. Inventory can be accessed through the OTT devices themselves, as well as content providers like us. To be able to automate the buying process may still take some time. I do, however, think OTT is bridging the gap between the targeting power of a digital buy, and the reach of a TV buy. TV advertisers are interested in OTT because it's a way to dip their toe into the digital video space, while still having a "TV-like" experience. Digital advertisers are interested in OTT as an extension of their reach. Adapting to OTT is a big step in making video platform agnostic.