June 15, 2018
Tatarians volunteer at the GLIDE Foundation
On June 13, during our mid-year company get-together, Tatarians volunteered at the GLIDE Foundation and participated in the "Daily Free Meals Program," preparing and serving food to the community of San Francisco.
For over 80 years, GLIDE has been a spiritual home and refuge for people from many diverse backgrounds and spiritual traditions, as well as a provider of services to the people of the Tenderloin neighborhood (and the entire San Francisco, as well). As stated on the foundation's website, GLIDE's mission is to create a radically inclusive, just, and loving community mobilized to alleviate suffering and break the cycles of poverty and marginalization.
It was a wonderful experience for all of us and we were thrilled to contribute to our community. From preparing food in the kitchen and distributing meals to serving the neighborhood locals and chatting with them, we had an action-packed morning. We also had a lot of fun working with the GLIDE team and perfecting our kitchen skills, as is evident from the pictures.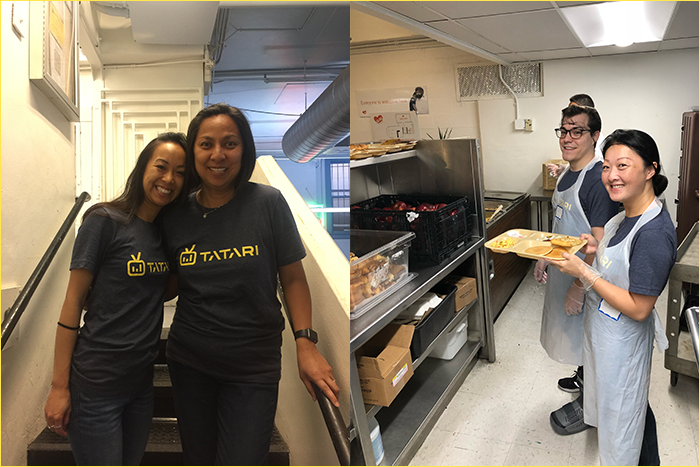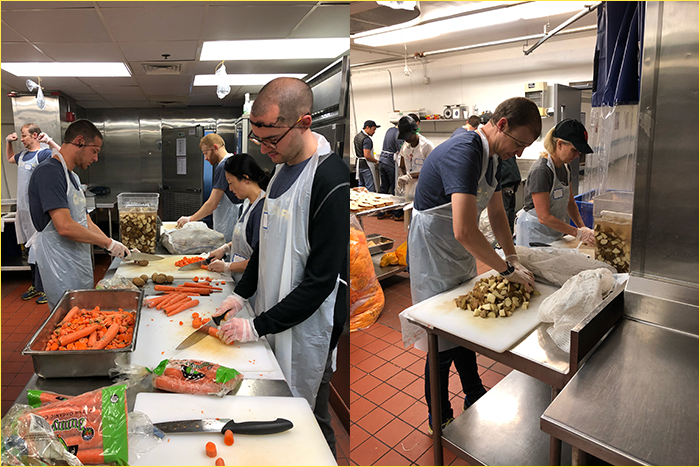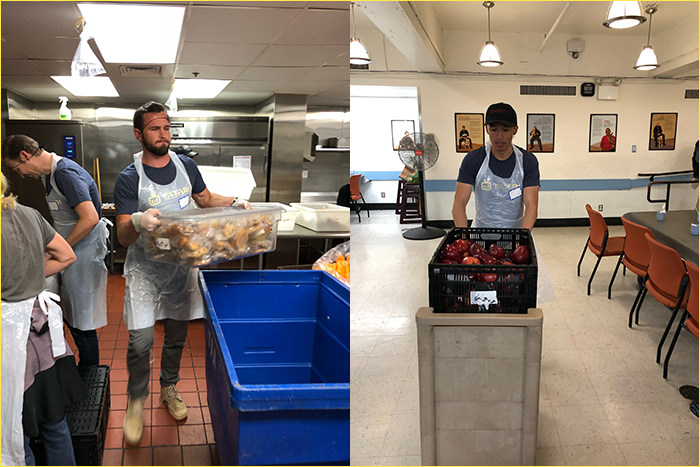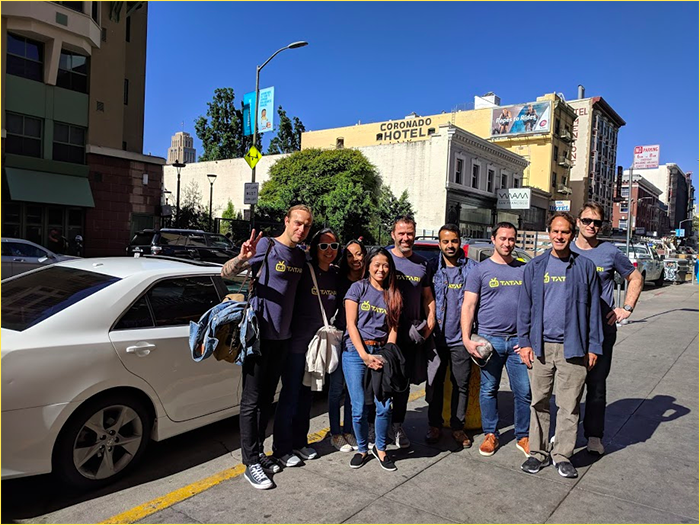 Plus, we have to admit, it was fun seeing our three co-founders together in their aprons.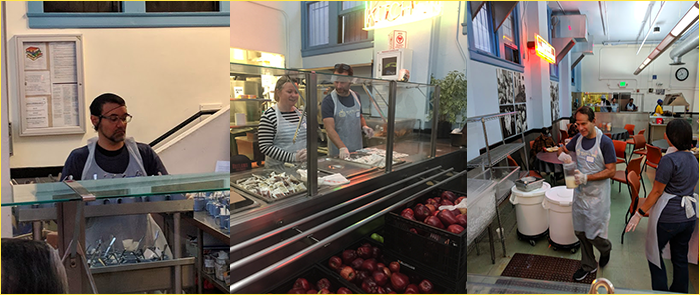 Thank you, GLIDE foundation, for having us—we enjoyed our time and highly recommend this experience to others in San Francisco who can contribute to the community as well.