June 8, 2018
Tatari at the IRCE 2018
On Wednesday and Thursday, Tatari exhibited at the Internet Retailer Conference and Exhibition in Chicago—its first trade show since launching in 2016! We had a great time talking to advertisers and demoing our product to companies who were interested in launching TV. We had a small, but wonderfully designed, 10x10 booth that was a frequent stopping point for both the exhibitors and the retailers attending the conference.
Our four Tatarians (Philip, CJ, Skyler, and Denis) looked dapper holding down the fort at the booth.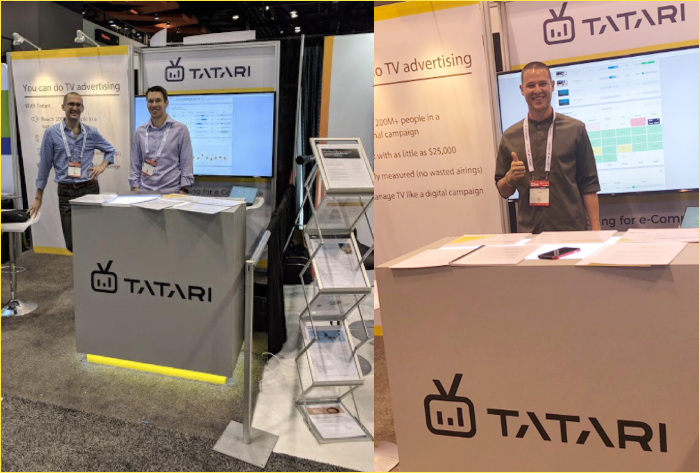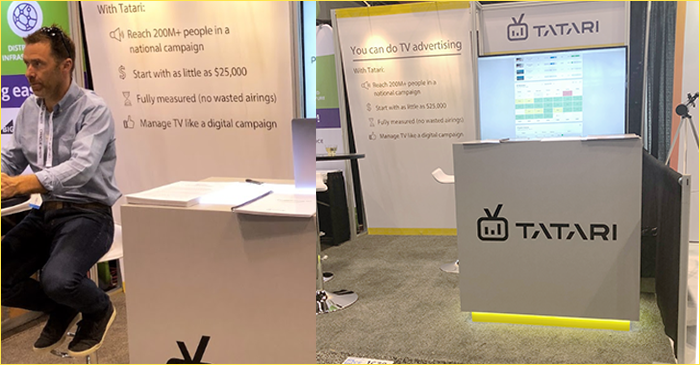 As always, it was great to see interest in TV from all sort of industries: fashion, cosmetics, home appliances, technology, and so on. The trip was a great experience for us, and we hope to repeat it in the future as well!