February 7, 2019
Partner Spotlight: Darren Olive at Sony Crackle / PS Vue
Tatari sat down with Darren Olive, VP of Video Ad Sales at Sony Crackle / PlayStation Vue to discuss their OTT and connected TV inventory as well as where things are headed next.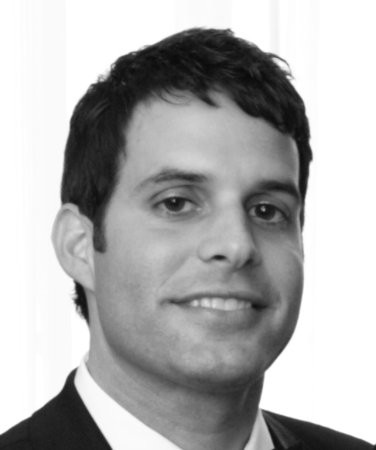 Why should an advertiser buy Sony Crackle / PS Vue today? How does it compare to TV other streaming platforms?
We looked at the marketplace as a company and have seen that there is a major growth opportunity for ad-supported OTT. A rise in paid subscription services continues to grow with Netflix, Hulu, DisneyPlus, etc. our bet is that a light subscription customer will sign up for 2-3 of them, but then they will look for free options to consume additional content, like Sony Crackle / PS Vue and offerings alike. Since we have the content, we want to play in with the strategy of stream video on demand (SVOD). With Sony Crackle, it's licensed content & curated content (not aggregated like other services) and we're dedicated to keeping it free for users.
As eyeballs shift and time spent to watching TV on SVOD, marketers have to find ways to reach those viewers that matter - you can't ignore them. Crackle has a well-established presence on all the devices that matter like Amazon Fire, AppleTV, Roku, gaming consoles and more. With PlayStation Vue, PlayStations are in ⅓ of households in America, so we want to give them the access to content through that device. It's really setting up a pipeline and allowing the PS users to watch content through something they already use, as a gamer. Our goal is to keep them in their console to stream, play games, back to stream, then back to playing games.
What are the main differentiators between the targeting in linear vs the targeting in OTT / Connected TV?
With OTT / CTV, we know much more about the consumer, so targeting gets better. The audience base tools that we can utilize allows us to target much more intelligently. The ultimate goal is to get to a 1-to-1 addressable basis, even if it lacks scale. While linear TV provides scale and it's still an amazing medium for mass marketing, digital allows you to target to an individual and limit waste that is associated with linear advertising.
What percent of your inventory is purchased programmatically vs traditional invoice orders? Will there be changes to that percentage moving forward?
Right now it's a small % being bought programmatically, roughly 10%. Our IO clients have been with us for years and they like to have account managers that they can rely on. We do a good job at selling out direct. In 5 years from now, we may be 50/50, but as of today, it's definitely mostly direct IO's.
What was your biggest surprise or lesson learned in 2018 in terms of selling your inventory?
The biggest surprise was that we can never have enough inventory in Q4. Premium inventory sold out and I wish we held back some inventory to sell in scatter vs in an upfront environment.
Also, I wish I read more trades as the industry changes by the second. I read a ton already, but I always wish I can do more.
What changed the most from selling in 2017 to selling in 2018?
The buyer mentality and types of people we're selling to has changed. A few years ago we were talking to pure digital buyers. Now they are pure video buyers that mostly came from linear, and we needed to educate them that you can, of course, buy demos, but there's more to that which a buyer can leverage.
What changes can we expect from you guys in 2019?
We're a content company, so we will have to continue to grow and adapt to the changing environment and that's by leveraging partners and also the resources that Sony / PS Vue has internally as a company with all the different departments.